Pro EFT
™


Workshop Testimonials

Read what real students have had to say
about our Lindsay and our Workshopsps

Comments about Lindsay and her courses: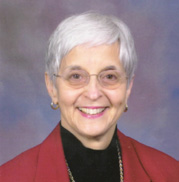 Lindsay Kenny has earned the honor of being an EFT Master. However, she is a master in many other ways. She is a master teacher, coach, mentor and human being. To know her is an honor and a privilege. She is a package of intellect, knowledge, compassion, wisdom, experience, creativity, humor, spontaneity and intuition that is exquisitely rare.
She brings all of these to her coaching sessions with her clients who experience outstanding results. She utilizes all of her talents as a teacher as well, helping practitioners to excel. To not have been the recipient of her coaching or teaching is a lost opportunity indeed. She is a gift to the world and to EFT.
Thelma Jones MD, FACP

Lindsay teaches the most in-depth skills in working with psychological reversal and complex issues of any trainer that I've experienced. I cannot recommend her workshops highly enough. Lindsay's Level 2 and 3 are invaluable and not to be missed or underestimated. My confidence is at an all time high, and I really feel that there is no issue that I cannot tackle.
Dr. Eric Robins, MD

After careful research, I sought the best EFT training and teachers, and traveled to California to learn from EFT Master Lindsay Kenny. ...I was deeply impressed with Lindsay's innovative use of EFT, which she has developed into ProEFT. It offers structured, simplified processes; essentially a blueprint to work with a variety of issues, simple to complex, to yield the most positive results efficiently. ProEFT works beautifully with my goal oriented focus and my desire for clients to experience results, quickly.
Meena Ramaswami, Psychologist and certified Pro EFT Practitioner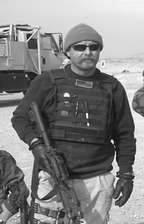 Hello Lindsay, I would like to say a special thanks to you...you are an amazing person. You do so much for everyone. It was an incredible experience being in the course and it's something I will never forget...I have learned so much about myself. This is without a doubt the most outstanding event in EFT training. The guidance you have given us will be the Apex of our training. Thanks so much.
Special Forces Trainer, Ray W
More Testimonials:

"I took the Level 1 and 2 Pro-EFT workshop in September 2010, and was simply amazed by the effectiveness of the tools you shared. I always have high expectations, and most workshops I've been to are disappointing because they lack content or are poorly presented. This is probably the first workshop that I have ever been to that I would recommend to anyone without hesitation.

If you're on the website trying to figure out whether to take the workshop: DO IT! It will accelerate your work, and make your EFT practice (if you currently use EFT) at least 10 times more powerful and effective than it was before, or vault you to the ranks of highly effective practitioners in just a few days (if you are new to tapping.). I can't even begin to describe how thrilled I am that I decided to sign up for this workshop. All this, and we had so much fun, too. Thank you, Lindsay and Zoe!" Susanne R. Principal

Here is what Eric Robins, M.D. had to say about our Levels 2 and 3:
"I decided to take Lindsay's level 2 and 3 courses after I'd been practicing EFT for 8 years in a busy medical clinic, and had reached a plateau in my abilities. I needed to learn new ways to use tapping, new ways of applying it artfully, and where to go when I got stuck on tough cases. Perhaps most importantly, during all of that time I had never had the experience of EFT working for me.
I took the workshops and absolutely loved them. There was a great combination of didactic teaching, front of the room demonstrations by Lindsay, Zoe and a few other gifted students in the class (from whom I learned a ton), and sessions done between pairs of students (i.e. LOTS of hands on, real world experience). I personally experienced a number of breakthroughs with major core issues, including some limiting beliefs as to what types of cases I'd be able to successfully handle.

Eric B. Robins, MD
Co-Author, "Your Hands Can Heal You"
___________________________________
Hi Lindsay, I am wanting to express my deep appreciation for all that you do and all that you are. You have consolidated and synthesized the very best of EFT's 15-plus-year history into a powerful, practical pedagogy that will impact thousands for years to come. I look forward to continuing work with you so that I can deeply master these life-transforming tools. Thank you so much for your sincerity, dedication, humor, wisdom, brilliance, mastery, and stories!

May life continue to reward you with boundless blessings. With deepest respect and gratitude, Harry Pickens
___________________________________
I have taken countless workshops and classes (in my life,) but The Progressive EFT Practitioner's Intensive was one of the very best. Nine days of learning and tapping taught me so much (even though I have studied and taught EFT for years.) It also gave me many opportunities to work on my own issues. Lindsay and Zoe are exceptional, gifted teachers and healers. It was an extraordinary, life-changing and life-affirming experience. I highly recommend it! Dr. Kiya Immergluck, EFT Coach & Trainer, www.eft-tap.com
_______________________________
After careful research, I sought the best EFT training and teachers, and travelled to California to learn from EFT Master Lindsay Kenny and EFT Advanced Practitioner Zoe Walton. As one of only 29 EFT Masters in the world, I was deeply impressed with Lindsay's innovative use of EFT, which she has developed into ProEFT). ProEFT offers structured, simplified processes; essentially a blueprint to work with a variety of issues, simple to complex, to yield the most positive results efficiently. ProEFT works beautifully with my goal oriented focus and my desire for clients to experience results, quickly. I have worked with clients utilizing ProEFT with consistently effective results. Meena Ramaswami, PhD, Canada.

_______________________________

Dear Lindsay and Zoe-

I am totally and wonderfully saturated with Pro EFT! You two provided us with an incredible amount of material and experiential learning, which along with your stories , humor and wisdom made the time fly!!

Thank you both so much for your generosity and your commitment to this important and life-changing work.

Return to the main Workshops page
Return the the Ultimate Practitioners Workshop

_______________________________

I am so happy, glad, thrilled! that I took this practitioner's course. You and Zoe did an incredible job. I heard more than one person say that these 9 days that we all spent together will be life altering, and I agree :)
We've already started a bay area email list and we're planning to get together once a month to practice together and to keep our connection going. Just the friendships and connections alone, made this class so worth it! So....thank you, thank you, thank you! The ripples from this experience will continue on forever....

Sara Wann, Santa Rosa, CA
_______________________________
What a great weekend with youl! I learned so much and it feels good to shed some of the tension my beliefs and fears have been holding onto all these years! I had no idea what I was dragging around. I've already noticed a shift and been able to catch myself making assumptions and heading into negative thinking. Tap, tap, tap….

You are such a beautiful lady inside and out and it was really a blessing to meet you. Thank you for all the time and energy you poured into that workshop and your patience with us.

Ahhhh, cheers to a lighter life,
Laura Schmit

_______________________________

Lindsay! After attending another popular training course I had an eye-opening revelation; Never has it been more clear to me how much you have given us as when I watch some of the practitioners at work. I wonder what would happen to their practice and to the world if they had any idea of the incredible work you teach!! It would take a 2-year old brain damaged turtle to not notice that what you are offerring is light years beyond what other people are doing! J.T. Denver
_______________________________
Hi Lindsay, THANK YOU ever so much for the amazing levels 1 and 2!! What a gift! Although I knew there was much more to your techniques than I had ever seen, I had no idea how much I'd gain during those 3 days. By the way, I absolutely love you, your vibrancy and glow. Bo Bennet, Phd

_______________________________

Hi Lindsay -

I think of you so often and how what you taught me serves my clients so well. I am so grateful for all the shortcuts -- especially reversals -- that help us clear issues in one or two sessions instead of the six or eight another practitioner would take.

And the Golden Gate Technique is so amazingly effective. You're the bomb! The ripple effect caused by your tapping technique innovations is immeasurable. Do you ever think about that? With all the people you have taught, and the clients they've worked with, and the people they've taught your methods to, and the clients those people have worked with, and all the friends and family in between.... Whew! It's really pretty mind-blowing.

Anyway, it's been on my mind, so I thought you'd better hear about it!

Huge hugs,
Janet Hilts, EFT Level 3 Practitioner

___________________________
Hi Lindsay, I absolutely LOVED the workshop in San Francisco....best workshop I have ever attended anywhere, anytime. I love your deep dedication and devotion to Pro EFT and helping your fellow human beings....your sense of humour is fantastic and your EFT skills are amazing!!
Cassy O.

_____________________________
The bundling baggage technique continues to be such a beautiful "intake" process for me to take the edge of a person's presenting concern and then it takes us right to the core or branches that are left. I had one client put all of her terror in a bag the other day and then at the end we made a big bon fire and she had all of her inner children roast marsh mellows and make the graham cracker, chocolate sandwiches out of the flames that burned the bag of all the terror.

I really want people to check out what you have developed and how far you have taken EFT and tapping from what Gary Craig originally developed. From my point of view you really have added such a deep structure to the process. K Taylor, PhD.

Pro EFT is, in my opinion, one of the most hopeful, promising healing modalities on the planet. Keep up the good work. You are a gift to this world, Lindsay. N. Martin, Toronto, Canada

Return to the main Workshops page
Return the the Ultimate Practitioners Workshop



Thank you for your fabulous workshop!! I have been feeling truly great ever since early Sunday afternoon. I can see so much farther all of a sudden after months of being in a thicket. Lindsay, your dynamism, humor, compassion, wonderful demonstrations, and profound commitment to this work touch me to my core and lift me up, help me be all I can be too. Alex M.
_______________________________

As a former school teacher, I deeply appreciate all you are doing (as well as all you are being as an EFT Master) to increase the quality, teach, spread, and help this Progressive EFT work grow and flourish; instead of trying to control it, guard it (which would lead to its withering in one way or another). This is HUGE WORK, so far beyond the tremendous gifts you already give as trainer, facilitator, healer.

Dear Lindsay and Zoe,
I wanted to thank you both so very much for all your energy, love, support and effort during our workshop. I thoroughly enjoyed every minute and learned so much from both of you. In the few days since I've been back in BC, I've used the Golden Gate Technique, Bundling Baggage and/or UTS with every client and my results have been quicker, more successful and more interesting than ever before. wow - and that's only in a few days of working with clients! Annabel Fisher, Canada

Dear Lindsay,
The workshop this weekend was just amazing. You are just so funny, gifted and brilliant at what you do. It was a joy to be around you and Zoe. What a great partnership you are. I just love your humor! Kate Upton.
---
"Learning EFT in a workshop setting is a great way to go. You benefit from the energy and experience of others and gain more insight into your own issues. I highly recommend Lindsay's workshops. She's energetic, entertaining, and is gifted in her ability to teach this extraordinary process". David Ryan, Psychotherapist
---
Hi Lindsay,

I really appreciated this class:

-- the workbooks are great. Lots of well selected information and not alot of filler

-- the professionalism of the class. As a former community college public speaking instructor I appreciate how you put the days together, the PowerPoint reinforcement of what you're saying, your presentation, backed up with examples, the room setup and the extra help. Katie Vandych

Return to the main Workshops page
Return the the Ultimate Practitioners Workshop
---
"Just a short note to tell you thank you for a great presentation of EFT. It was such a pleasure meeting, and working with you. You definitely have a true gift. The seminar flowed beautifully, there was never a dull moment, and you are a kick in the pants." Wendy P.
---
Hi Lindsay and Zoe,
The workshop (Level 3 and UPW) was so fantastic! I feel like I got 4-5 times the value from it that I paid for it. What a fabulous collection of goodies on our resource page! And I can already see the benefits of the personal junk I cleared out in our dyads and demos. Woo-hoooo! Thank you, thank you, thank you! Janet H
---
We arrived back in LA tonight, and on the ride home everything looked different. Of course, what had changed in 3 days was not the scenery, but me. I am floored by the absolutely massive changes that I've noticed in major core issues. I'm also a bit in dismay about how I could have been using EFT successfully with clients for years yet never previously experienced it's power for myself. If I wasn't a believer before, I am certainly now. R.E.
---
Hi Lindsay,
First, great class! I thank you for all your giving of information and the website products. I have already used the brochure template and within a few minutes and a few minor changes I have already started passing out my EFT brochures. Robin G.
---

"All I can say is WOW! Stress and anxiety used to rule my life. I'm a single mom with 3 out-of-control kids and a demanding boss. I just couldn't

deal with it all anymore. But in Lindsay and Zoe's workshop I learned how to get rid of stress and a lot of other baggage in just minutes! I now use EFT for everything, especially with my kids. They love it! Debra B.

---

Hi Lindsay and Zoe,
What a fantastic weekend! I've come all the way home (18hrs on the plane) and am still on a high! (and no jet-lag, because I tapped.) I feel inspired and excited and ready to go and conquer! You conduct an AWESOME workshop and your enthusiasm is really infectious. And Zoe is a perfect foil for you - what a partnership! Thank you both for all the stuff you were willing to give to us. I'm over the moon - talk about attracting abundance abundantly! Thanks to you all - what a wonderful camaraderie developed over that weekend. I'll never forget it. Betty M.

---

Return to the main Workshops page
Return the the Ultimate Practitioners Workshop
Hi Lindsay,
Thank you for the Awesome workshop! It was quite a show you and Zoe put on for everyone. Thank you very much for all that you are doing for the group. It's hard to put into words what it means to all of us, and I'm positive that I can speak for all.
Joe Oliver, Phoenix, AZ
---
Lindsay! OMG! I didn't know how much I didn't know until the first hour of the class this weekend. I've been using EFT professionally for three years, and thought I had a handle on it. What has taken me 5-6 sessions to accomplish with clients in the past I can now do in a few minutes. I'll have to tap on that! It's unbelievable. I LOVE the Ultimate Truth Statement btw. Gloria U.
---
"I can't recommend the EFT workshop highly enough. I learned so much, and fixed so many of my own issues! It far exceeded my expectations." Rupert Wagoner, Seattle.
Return to the Level 1 and 2 Page
Return to the Web-Class Page